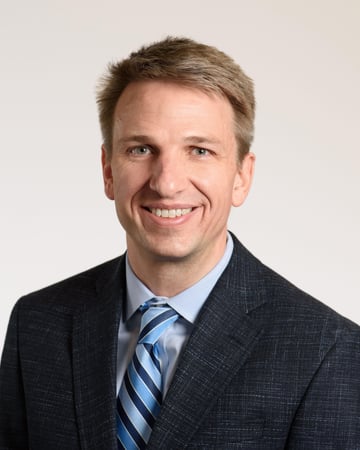 Reid Wilson Draeger, MD
Assistant Professor of Orthopaedics
UNC Health Provider
UNC Health providers are employed by an organization within UNC Health.
Specialties
Orthopaedics and Orthopaedic Surgery
8:00 AM
-
5:00 PM
8:00 AM
-
5:00 PM
8:00 AM
-
5:00 PM
8:00 AM
-
5:00 PM
8:00 AM
-
5:00 PM
Closed Today
Closed Today
Accepting New Patients
Location Information
UNC Orthopaedics
On Public Transportation, Handicap Accessible
Hours
Day of the Week
Hours
Monday

8:00 AM

-

5:00 PM

Tuesday

8:00 AM

-

5:00 PM

Wednesday

8:00 AM

-

5:00 PM

Thursday

8:00 AM

-

5:00 PM

Friday

8:00 AM

-

5:00 PM

Saturday
Closed
Sunday
Closed
About the Provider
Specialties
Orthopaedics and Orthopaedic Surgery
Provider Details
Type:
Clinician, Researcher
About Reid Wilson Draeger, MD
Medical School
University of North Carolina at Chapel Hill

, 2003 - 2008
Residency
University of North Carolina at Chapel Hill

, 2008 - 2013
Fellowship
University of Cincinnati

, 2013 - 2014

Area: Mary S. Stern Hand Surgery Fellowship
Additional Education
Indiana University

, 2013 - 2013

Area: Microsurgical Training Course-Plastic Surgery
Nerve surgery, Carpal tunnel release, Cubital tunnel release (with transposition), Revision nerve decompression surgery, Radial nerve (including posterior interosseous nerve) decompression, Nerve laceration repair all peripheral nerves, including median, ulnar, radial, and digital nerves, Nerve transfer surgery for brachial plexus palsy or other advanced nerve palsy, Tendon transfer surgery for advanced nerve palsy including radial, median, and ulnar nerve palsy tendon transfer surgery Tendon surgery, Trigger finger release, DeQuervain's release, Lateral or medial epicondylitis debridement surgery, Flexor tendon laceration repair, Flexor tendon reconstruction for chronic injury, Extensor tendon laceration repair, Extensor tendon reconstruction for chronic injury, Wide awake flexor or extensor tendon laceration repair, Extensor or flexor tenosynovectomy, Extensor or flexor tendon transfer for chronic injury or rupture, Distal biceps tendon repair or reconstruction, Triceps tendon rupture repair or reconstruction Trauma surgery, Distal radius fracture surgery, Forearm fracture surgery, Elbow fracture/dislocation surgery, Radial head fracture surgery, Radial head replacement, Coronoid fracture surgery, Elbow terrible triad fracture/dislocation surgery, Hand or finger fracture/dislocation surgery including fractures of carpals, metacarpals, and phalanges, Proximal interphalangeal joint (PIP) fracture/dislocation surgery including dynamic external fixation or hemi-hamate arthroplasty, Scaphoid fracture surgery, Scaphoid non-union surgery, Elbow, forearm, wrist, or hand fracture malunion or non-union surgery Arthritis Surgery, Carpometacarpal (CMC) suspension arthroplasty or LRTI surgery for thumb arthritis, Scaphoid excision and four-corner fusion, Proximal row carpectomy, Wrist fusion, Carpometacarpal (CMC), metacarpophalangeal (MCP), proximal interphalangeal (PIP), and distal interphalangeal (DIP) joint fusion surgery, MCP or PIP joint replacement, Total elbow arthroplasty, Elbow interposition arthroplasty Ligament surgery, Ulnar or radial collateral ligament repair or reconstruction of the thumb (skiier's thumb), Sagittal band repair/reconstruction, Repair of scapholunate ligament tear, Wrist stabilization with ligament reconstruction or capsulorrhaphy , Elbow medial ulnar collateral ligament repair or reconstruction (Tommy John surgery), Elbow lateral collateral ligament repair or reconstruction Arthroscopic surgery, Wrist arthroscopy with debridement, Triangular fibrocartilage complex injury repair or debridement, Elbow arthroscopy with debridement or loose body removal, Dupuytren's Contracture treatment, Surgical fasciectomy or fasciotomy for Dupuytren's contracture, Collagenase (Xiaflex) injection for Dupuytren's contracture Elbow contracture surgery, Open elbow contracture release surgery, Heterotopic ossification excision Microsurgery, Upper extremity microsurgical nerve repair, Upper extremity arterial repair Mass excision surgery, Ganglion cyst excision (primary and recurrent), Elbow, forearm, wrist, and hand mass excision Nail surgery, Nailbed ablation, Nailbed grafting, Nailbed repair, Nail deformity correction Skin coverage surgery, Skin grafting to the upper extremity, Local and rotational skin flap coverage, Pedicled skin flap coverage
Hand, wrist, and elbow trauma ; hand, wrist and elbow arthritis; health literacy; patient-centered orthopaedic care; infections of the hand; patient access to orthopaedic care; factors important for formation and prevention of neuromas; patient pain perception and its relationship to outcomes; surgical simulation for resident education; flexor tendon repair; trauma to the hand and wrist; Dupuytren's contracture; nerve compression syndromes (carpal and cubital tunnel); anatomy of the elbow, hand, and wrist
Insurance Accepted
Aetna Commercial Plans (Other than Aetna Whole Health)
Aetna Whole Health (Tier 2)
Aetna Medicare Advantage Plans (Other than Aetna Prime HMO)
AmeriHealth Caritas North Carolina Medicaid
BCBSNC Commercial Plans
North Carolina State Employees Health Benefit Plan (Active employees)
BCBSNC Blue Home with UNC Health Alliance
BCBSNC Medicare Advantage (Other than Experience Health)
Healthy Blue Medicaid
Carolina Complete Health Medicaid (Centene)
Cigna Commercial Plans (Other than Cigna Connect)
Cigna Secure Medicare Advantage
Contigo Health Plan (WakeMed employees only)
Humana Medicare Advantage PPO
Humana Medicare Private Fee-for-Service
North Carolina State Employee Health Benefit Plan (Medicare Advantage for retirees)
Liberty Advantage Medicare Advantage
UnitedHealthcare Commercial Plans
UnitedHealthcare Medicare Advantage
UnitedHealthcare Exchange (ACA) Plans
UnitedHealthcare Community Plan Medicaid
Veterans Affairs Community Care Network
WellCare of North Carolina Medicaid
* Coverage for certain behavioral health, Medicare and commercial plans as well as TriCare varies across UNC Health entities. Please call prior to your visit to determine coverage.
UNC Health contracts with most health insurance companies including, but not limited to, the ones listed here. While we do our best to keep this list up-to-date, it often changes. Professional fees charged by care providers and organizations who are not employed, owned or managed by UNC Health may not be included under the same insurance contracts and may bill separately. Before scheduling your appointment, please contact the organization or care provider in charge of delivering these services as they may be able to help you identify who will be providing these services. Your insurance company can help to determine which specific services, locations and providers are covered by your plan as well as provide you with information regarding co-payments, deductibles or any additional charges that may be your responsibility. UNC Health makes no representation or guarantee of benefits or coverage. Services not covered by your insurance company will be your responsibility. If you are in need of financial assistance, please visit our
Financial Assistance
page. For additional information regarding insurance accepted at UNC Health, please visit our
Insurance
page.
Patient Feedback
(392 Ratings, 50 Comments)