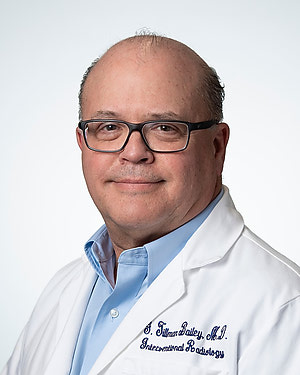 George T. Bailey, MD
UNC Health Alliance is a clinically integrated network of providers throughout North Carolina, some of whom are independent and not employed by an organization within UNC Health.
Location Information
Nash General Hospital
On Public Transportation, Handicap Accessible
About the Provider
Subspecialties
Vascular-Interventional Radiology
About George T. Bailey, MD
UNC Health Affiliations
UNC Health Alliance
Nash UNC Health Care
Medical School
University of North Carolina at Chapel Hill, 1981
Residency
Medical University of South Carolina, 1981 - 1985
Area: Diagnostic Radiology
Certifications
Radiology-Diagnostic Radiology, Board Certified, 1985
Radiology-Diagnostic Radiology-Vascular and Interventional Radiology, Board Certified, 2005
Insurance Accepted
UNC Health makes no representation with respect to insurance coverage for providers and organizations who are neither employed, owned, nor managed by UNC Health. Before scheduling your appointment, please contact the organization or care provider in charge of delivering these services or your insurance company to determine coverage.